During activation, the system prompts:
We can't active Windows on this device because the product key was already used on another device. If you think it was't used on another device, select Troubleshoot below. ( 0xc004c008 )

Learn more about Windows Activation

You can also activate this device by going to the Store and purchasing a genuine copy of Windows.
The solution
Press the keyboard Win + R
Input "slui 4", and choose your country
Send us the number of 9 group ( installation ID )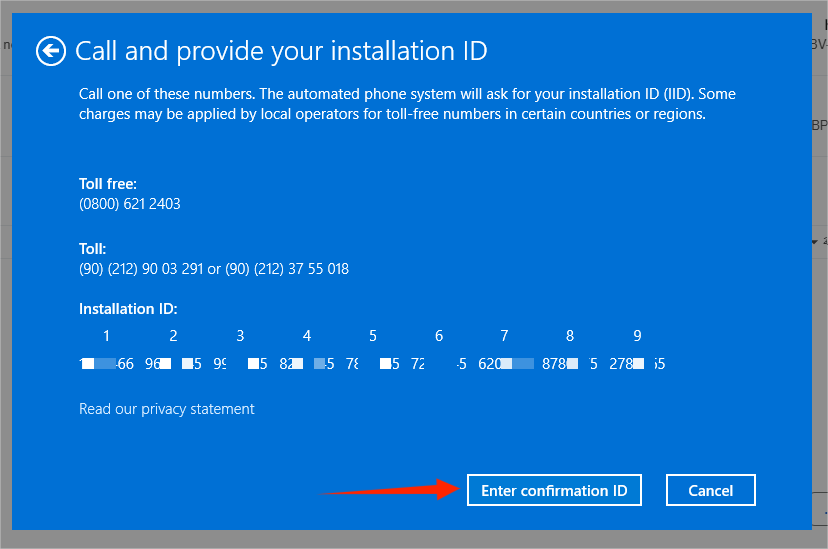 After we get your ID, we will send you another confirmation ID, and you enter the confirmation ID.